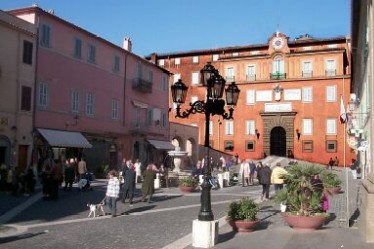 The Castelli Romani or Roman Castles are a chain of medieval villages perched on the Alban hills, about 15-17 miles from Rome.
In ancient times this area was a holiday resort for rich Romans, including the Emperor. It later turned into several strongholds (castelli) during the Middle Ages. Today they are small lively towns with their precious traditions and customs, giving them perhaps that medieval feel, which Rome had lost for the most part with the advent of Renaissance.
We will start by visiting the small town of Nemi, on the volcanic hills overlooking the homonymous Lake. It is known for it's splendid 15th century Ruspoli Castle, surrounded by a maze of tiny alleys that define the architectural style of Borgo — the medieval quarters of town. Not far from the Lake, is the Temple of Diana dating back to the 1st century B.C. We shall visit also the famous Naval Museum of Nemi, showing the history of two huge Roman ships that were recuperated from the lake in the 1930's.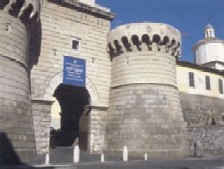 We will leave Nemi and drive through Ariccia, another one of the Castelli. Located between the ancient Apian Way, and the volcanic Lake Albano, in an area believed to be sacred by the Romans, stands still today Albano. Why is it considered by many to be the "mother of Rome"? Our expert guide will lead you for a walk through the medieval Borgo, and recount the legends and story of ancient Albalonga. You will see the impressive ruins of the Castra Albana, the Amphitheater, one of the biggest ever built, after the Colosseum; the beautiful medieval church of St. Peter's; the famous tomb of the Orazi and Curiazi; and the great Roman cistern, which is still in use today, providing the town with water!
A quick stop at Castel Gandolfo is a must! This town has been the summer retreat of the Roman popes since the 18th century. The original palace was built in the Middle Ages, and underwent several reconstructions, the last and most significant by papal architect Carlo Maderno. The main square of town, facing the Papal Palace together with St Thomas' church were designed by the leading Baroque master, Gian Lorenzo Bernini.
Time for lunch at a local Freschetteria in the town of Frascati, where you will savor the exquisite traditional foods of this region, in a typical rustic tavern. After lunch, we will make our return to Rome and take you back to your hotel.